One apple tree ("Liberty") in bloom. The other two were hardly budding.
But the flowers lasted a long time and the others were going before these petals dropped.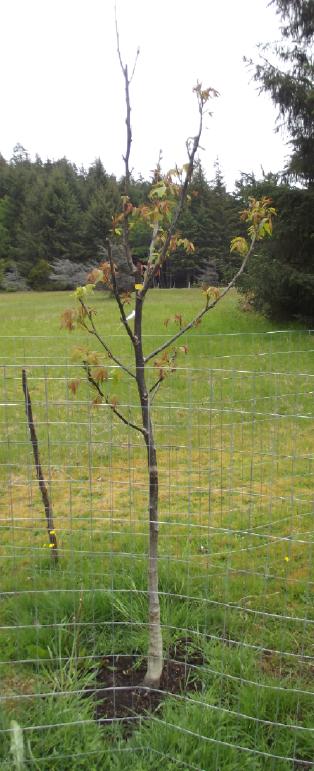 Walnut tree #2. Didn't look too good to start
but this time I'm watering it every day and
it keeps looking better.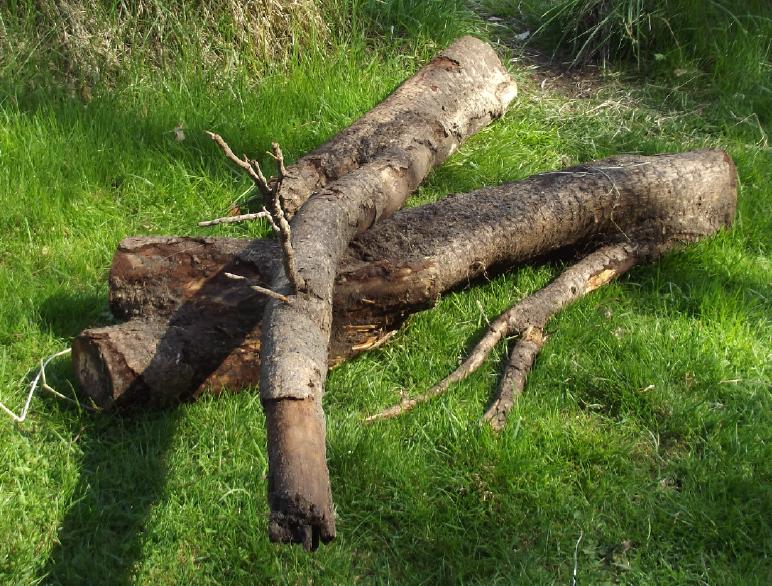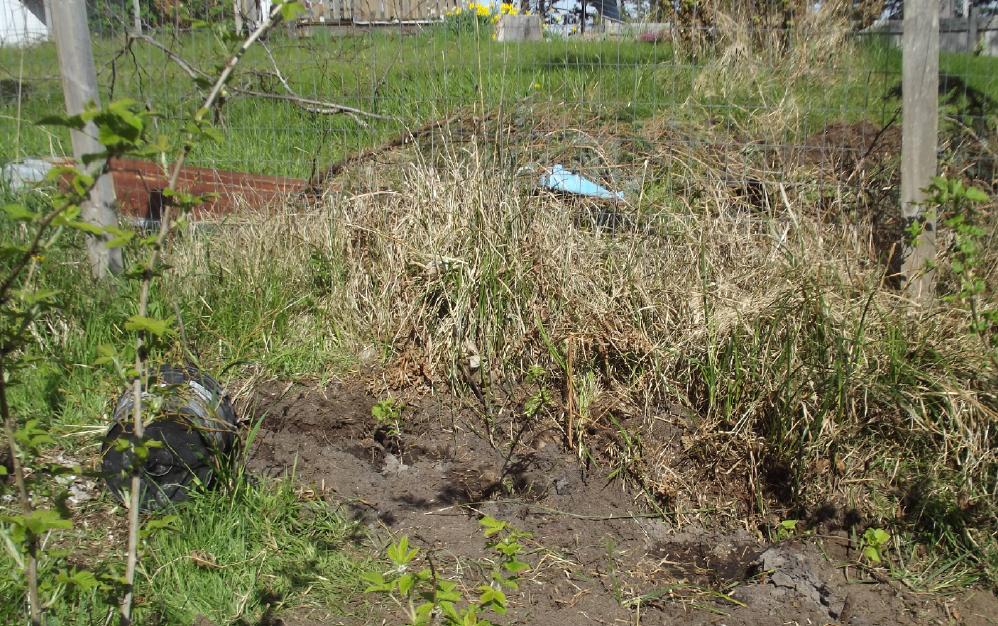 I dug/sawed out a couple more old spruce roots from the edge of the main garden and planted black currents there.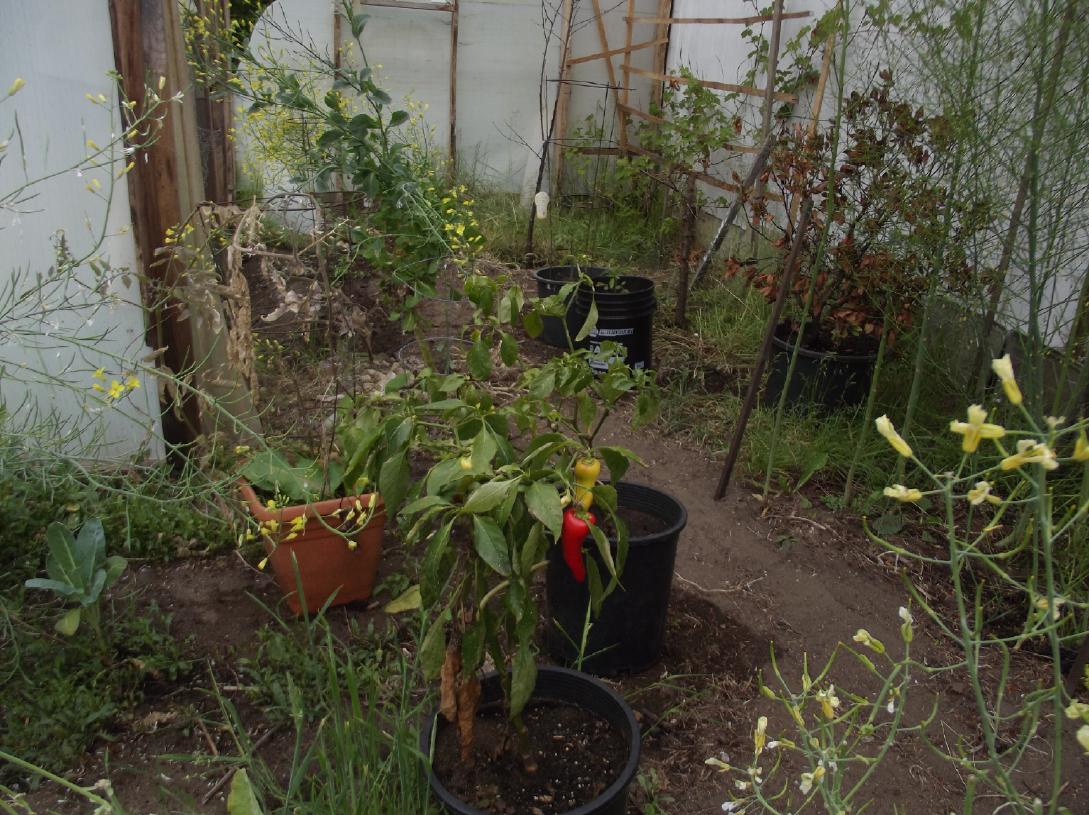 In the greenhouse, facing west. Asparagus to the right. (By June it
was blocking the path and I had to take the hedgeclippers to it.)
Grape vine top right.
Peppers in pots were in the livingroom window over the winter.
New tomatos in pots and in the ground.
My poor strawberry tree/bush with brown leaves center right.
Lots of cabbages/broccoli/cauliflowers in various stages, many going to seed.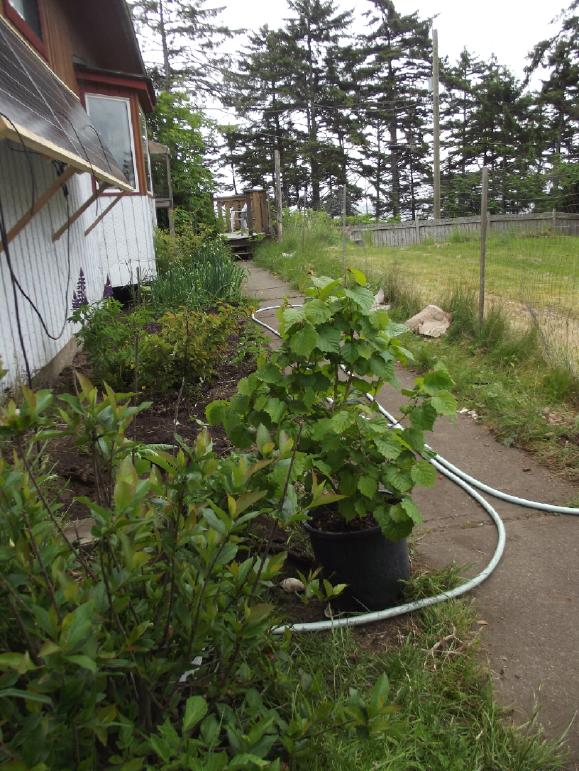 The garden at the south wall of the house.
Front: new chokeberry bush. New beaked hazelnut in pot.
A lupin, strawberries, quinoa, sunflowers, tomatos, onions, garlic, chives, mint, blueberries.
Underwatered apricot tree died back and is now a low bush.
Far end between window greenhouse and porch: elderberry bush.
Chokeberries are not chokecherries. no big seeds. The name relates to having a tart taste.
It turns out some berries have an anti-cataract chemical for preventing or shrinking eye cataracts,
and chokeberries have more of it than any other berry.
(This one had one little cluster of small white flowers in this first year.)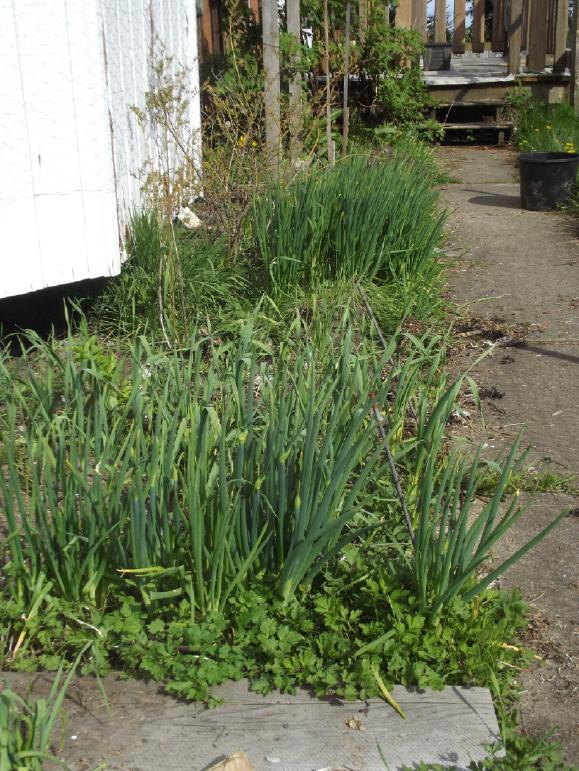 "Egyptian" multiplying onions from last year, now with multiple small bulbs.
Between the two patches is the garlic planted last fall.
(Blueberry bushes under bay window.)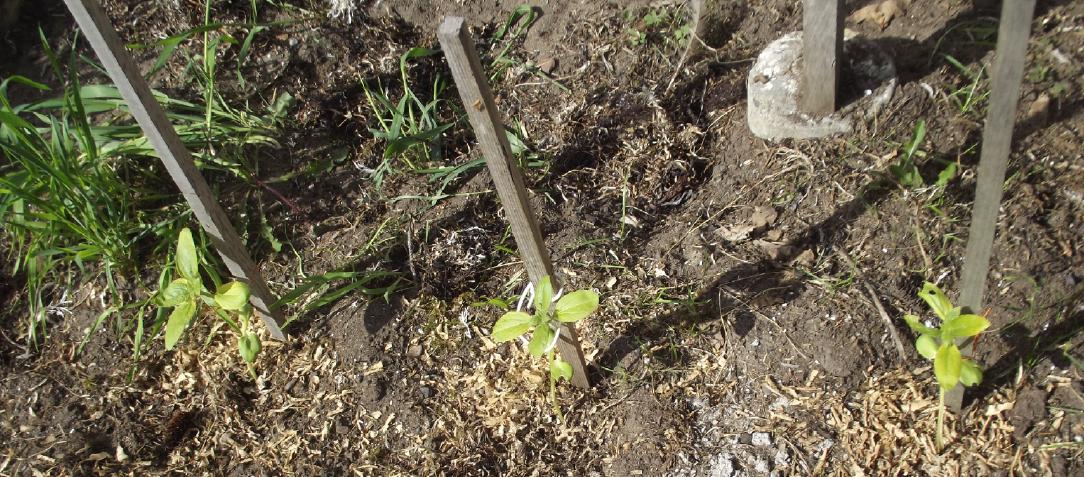 The sunflower seedlings did well until I planted them. (The one survivor of this variety gave great seeds by the end of August last year.)
Slugs again soon got 4 of 7 even with slug bait scattered around. One is doing fabulous. I planted more and it seems to be too dry for slugs now.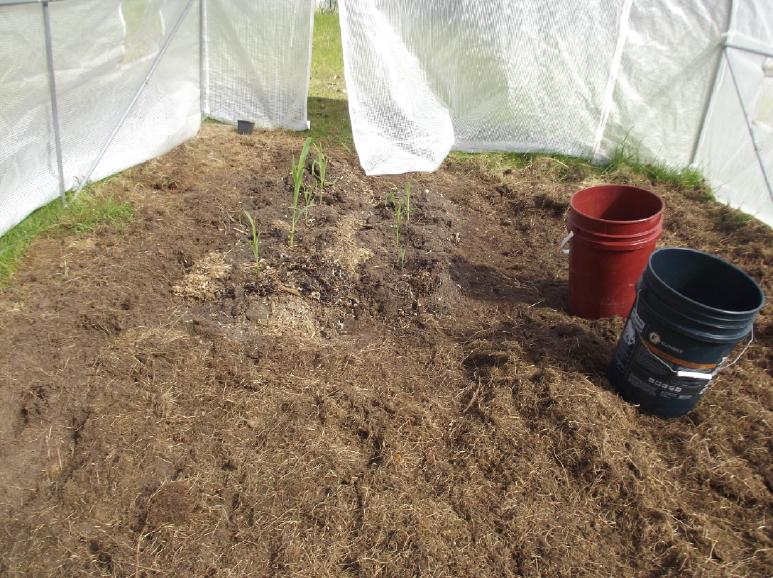 Where the portable greenhouse frame was, I left ground cover on the lawn over the winter, and now I
rototilled, raked and seived a patch of ground and added some compost, and planted corn seedlings. For
some reason only a few of the seedlings germinated, making just a half dozen good plants. I planted more,
but by mid June they still weren't very big or growing very fast. I fear the corn will again be a
disappointment this year.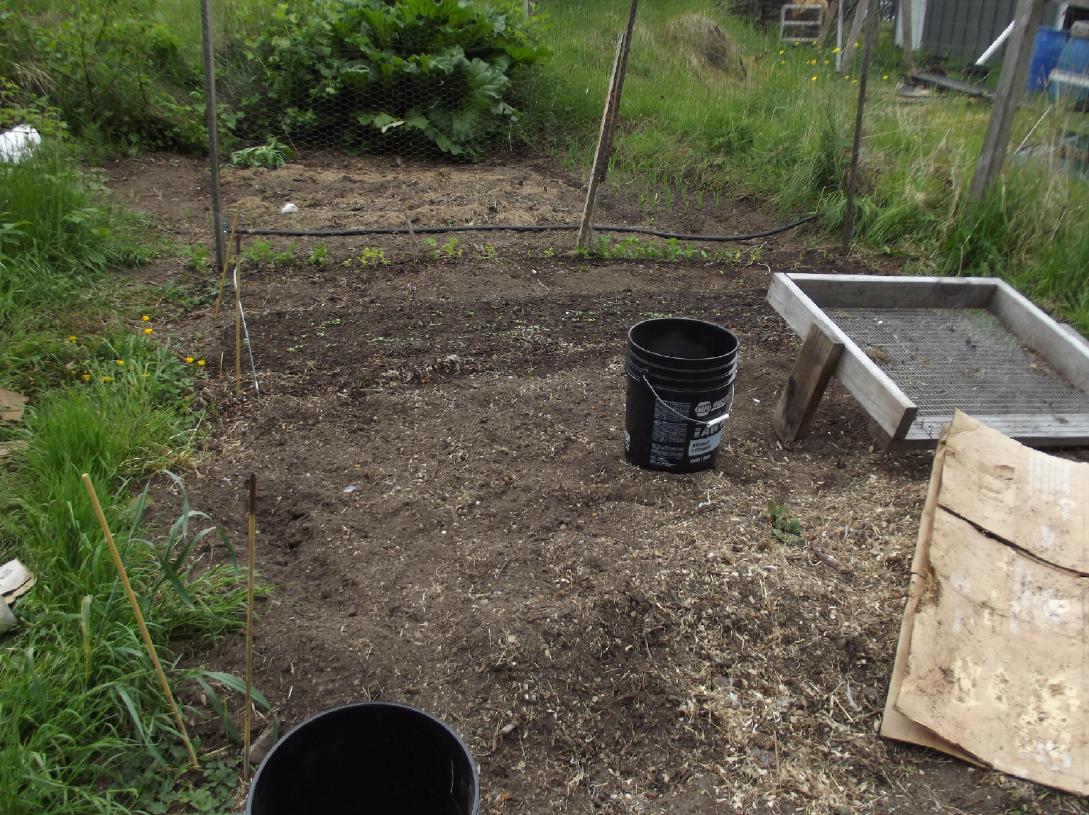 The 'main' garden with some onions, potatos, peas, lettuce, carrots planted.
Rhubarb and berry bushes at the east end.